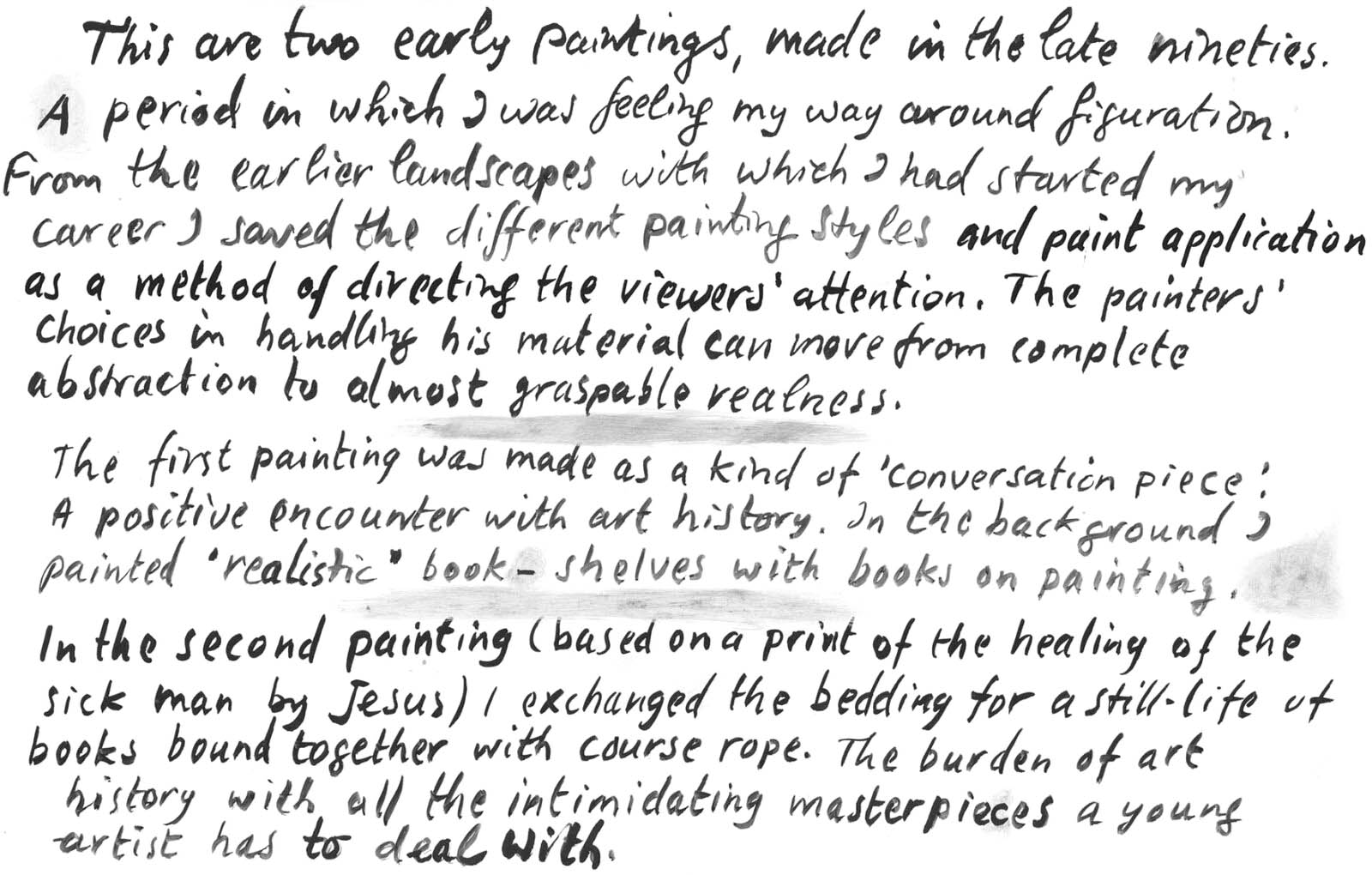 Two  paintings made in the early ninetees. A time in which I was feeling my way around figuration. From the earlier landscapes with which I had started my career I saved the different painting styles and paint application as a method of directing the viewers' attention. The painters' choices in handling his material can move from complete abstraction to almost graspable realness.
The first painting was made as a kind of 'conversation piece', a positive encounter with art history. In the background I painted 'realistic' bookshelves with books on painting.
In the second painting, based on a print of the healing of the sick man by Jesus, I exchanged the bedding for a still-life of books bound together with coarse rope. The burden of art history with all the intimidating masterpieces a young artist has to deal with.
First painting; collection NoordBrabants Museum, Bois le Duc. Second painting; private collection, Utrecht.