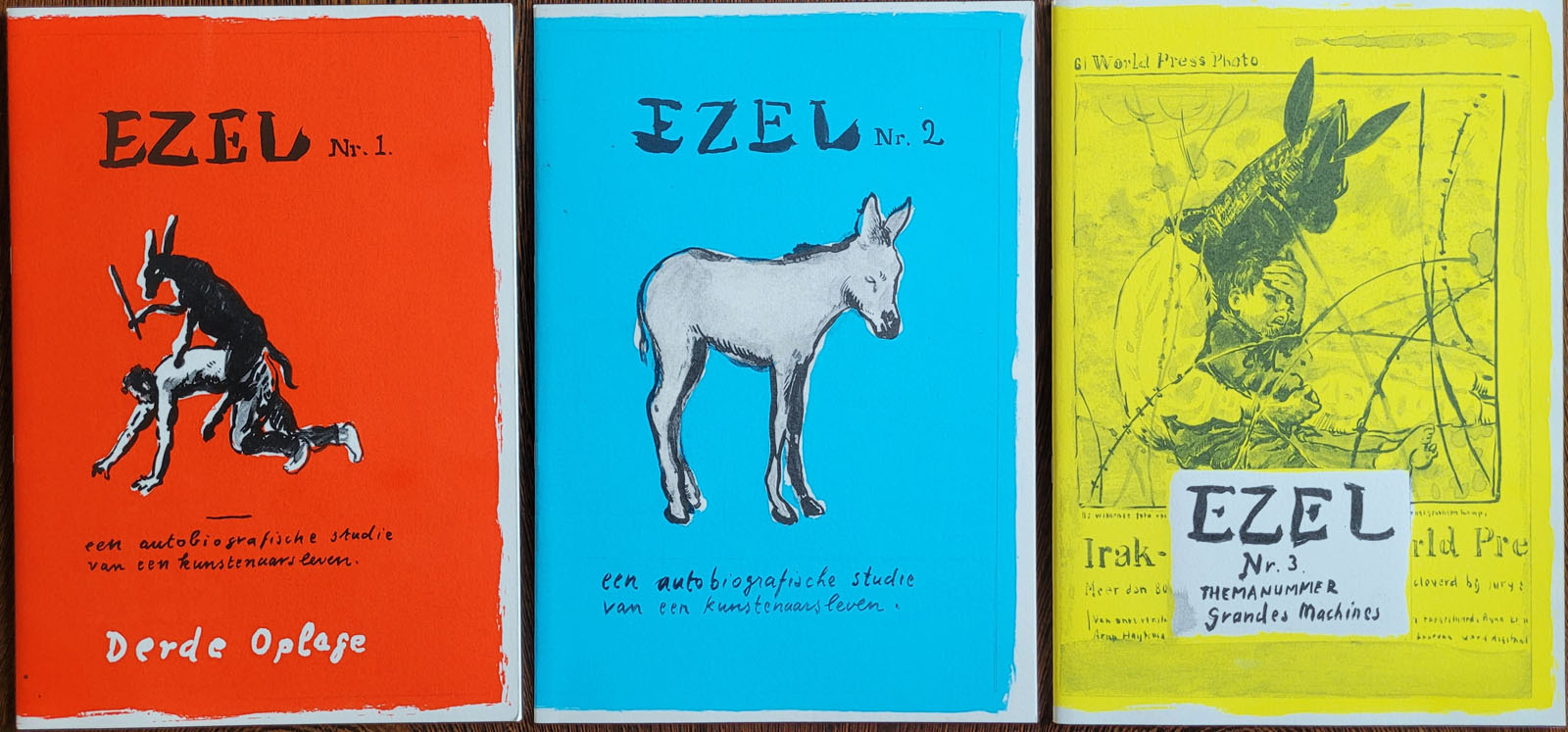 For sale
All publications and editions are for sale, the prices for shipment may vary according to destination, package and weight. Please feel free to inquire by using the contact form.
€16,50 (for images of all 11 Ezel-issues go to page in Portfolio) Written in Dutch but all Ezel-issues come with an English translation inserted
€10,00 Stijn Peeters catalogue for the exhibition at Club Solo, Breda 2018 or through the webshop of Club Solo. Text Dutch and English.  Spread from catalogue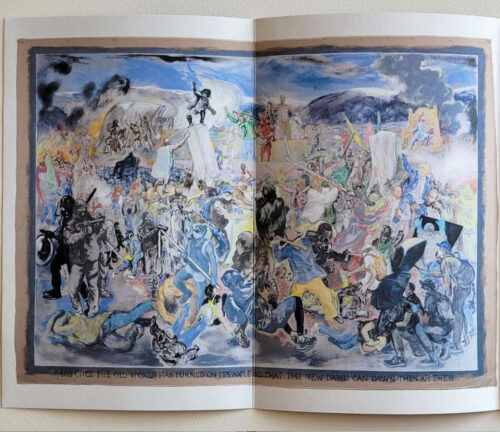 €25,00 Peindre l'Histoire du Temps present, 2021. Text by Bertrand Tillier in French with an English and Dutch translation.  Foldout with 'And Once", all of the drawings are reproduced and can be viewed together with the painting.
€20,00 Einde, project for the final show at Lokaal 01, Breda, 65 drawings of works in this exhibition, 2013.  ( in Dutch only)
€20,00 An International Brotherhood of Affection, 2015. Silkscreen, paint and foldout print. Self-produced on the occasion of "Old Souls New Magic" organized by Foundation To the etch and Rijksmuseum Twente. Edition of 35. Dutch.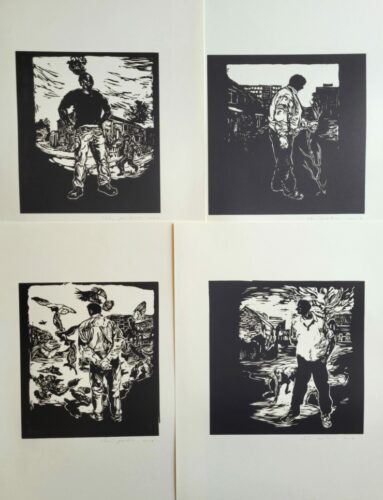 €300,00 'Een zekere mate van Schrijnendheid', 2004, edition of 50. 4 Linocuts in a handmade 'envelope' printed with text from a linoplate in lemon yellow. The title refers to a quote used by then Dutch minister of immigration Rita Verdonk as a reason to review certain residence permit decisions, it might be translated as 'a certain level of poignancy'.